Update from the Rivne Mission Team • March 20, 2021
Dear Friends,Peace be with you!We want to share with you our lives, news, needs and how God works through our circumstances.We're living in very challenging times but God keeps leading and providing and it makes us moving forward. Our church decided to help with another minisrty which is the House of Mercy for the elderly. We were looking for a house for more than six months, but then we experienced a miracle of blessing. A neighbor gave us her house for use for 3.5 years. And so, starting in the Fall, we started preparing the home. The guys from the rehabilitation center were actively working on the remodeling project which was a great ministry of them. The house is located within walking distance of our rehabilitation center . No one had lived in the house for several years, so the roof was leaking, the stove was smoking, there was no toilet and shower, as well as water in the house, there was not enough electricity to use the stove etc. The beginning of the remodeling process occured during our first serious wave of coronavirus and our guys got sick. Our repairs were delayed. But with God's help, the renovation is completed. From a crumbling house with a leaking roof, God miraculously made it possible to make a neat little house, in which it is pleasant to live with a wonderful kitchen and clean water from a well.We had planned to open the doors for the first people, but the second wave of coronavirus overtook us and the entire rehabilitation center got sick and our family also became sick. Therefore, we postponed the opening for some time when everyone will be well.

For us, such a house will be a new experience of ministry. We need your prayers for it to build up the church and bring it closer together, and so that we can give these people what they need and help them return to a fulfilling lifestyle.
Also in February we rented a second half-way house for the men who, after rehabilitation, remain in Rivne and get a job. We have two single fathers with sons. One boy is 13 years old and another is 4 years old. The Lord gave mercy and the 13 years old boy is assigned and also we were able to place Sasha, 3 y.o. boy, the son of Vitalik Karpenko, in a Christian kindergarten. He also brings up the child himself, since the child's mother died of drug addiction. Pray for these boys and that God would give wisdom in how to help in such situations.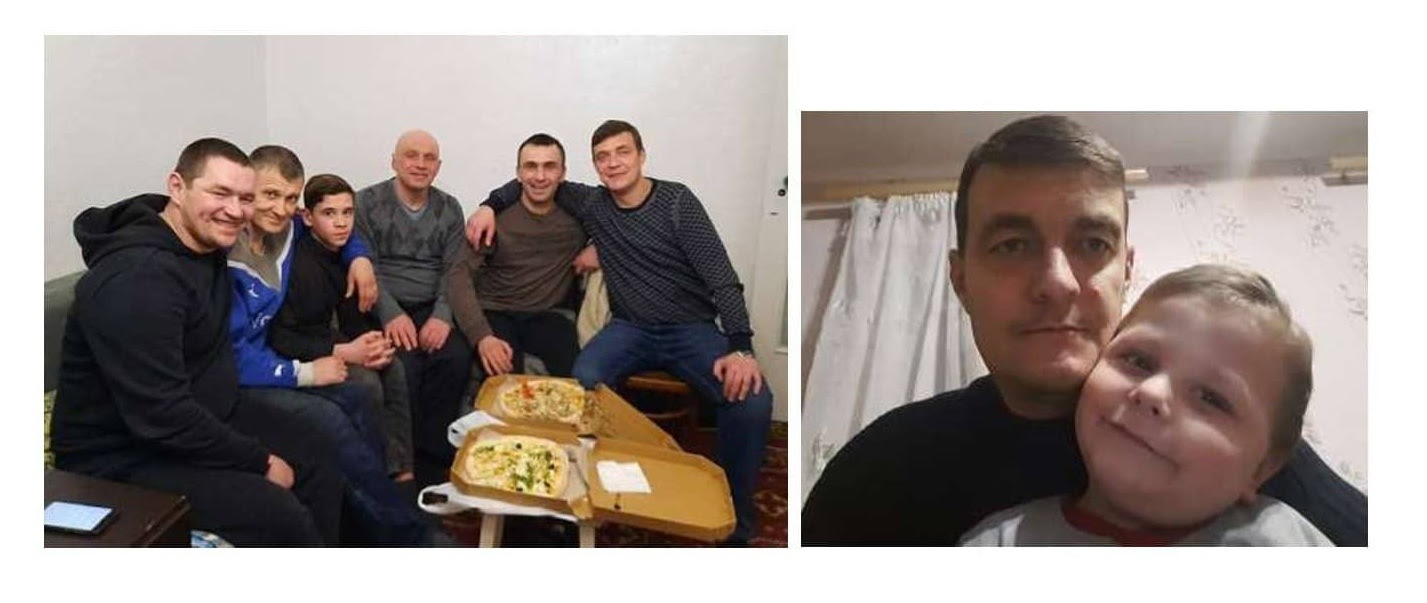 In addition, couple guys from a half-way appartment are starting a new ministry in Rivne in the methadone center, where drug addicts who are on the state program apply. We already have permission to come and testify to the men there that God can free them from their addiction. We are glad that new-believers are burning to serve to such people. It is a big step in their faith.We also make a tent and want to stand with it on the streets of the city and communicate with those people who need help. Other men from half-way program are willing to help in this ministry and it will be a good opportunity for them to testify about what Christ has done for them.Pray with us for:Opening of the House of Mercy and those people who will be thereHealth, God's protection and our ministries during the pandemicThe spiritual growth, work and service of the men in the half-way houseThe two children of the men from our rehab centerMinistry in the methadone center and outdoor tentNew people who come to churchThank you for your friendship and prayers, support and encouragement! We won't be able to continue God's work without God's support through you all, our dear Friends! May mercy, peace and protection from God be with us all.With appreciation,Misha & Lena PetrochenkoValera & Natasha Pedchenko To contact us:Misha & Lena Petrochenkolena_petrochenko@hotmail.commishapetrochenko86@gmail.com